Diffamation - User's Manual
All the features of Diffamation are described in our article, and demonstrated in the video.
Browse the examples
We have included a couple of examples in our release. They are presented as a tree in a separated window.
Click on any of them to load it in Diffamation.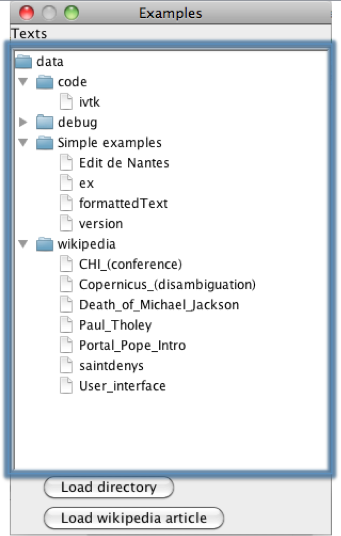 Load your own documents
It is possible to load a full directory of revisions through the Load directory button.
The revisions of the same document have to be placed in the same directory, and have to be at the format: documentname-revisionnumber.txt In the case of several documents within the same directory, only the first document will be loaded in Diffamation.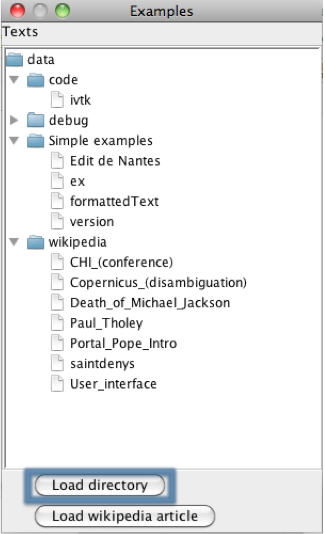 Download a Wikipedia article's revisions
We have included the possibility of downloading Wikipedia articles.
To do so, click on Load Wikipedia article button.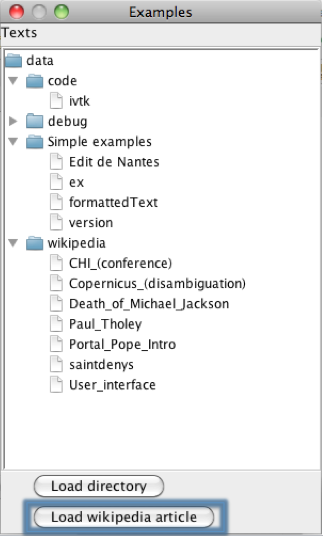 And specify which article and which revisions (max 50) you want to download (this might take a while).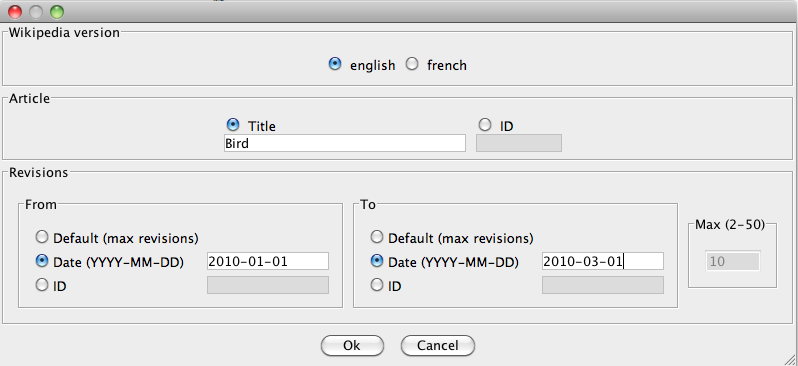 Settings
It is possible to change the default settings in the Settings dialog.
Algorithm - the algorithm used to compute the differences between revisions
Animation

the first slider allows for the fine control of the animated transition state
the second slider controls the speed of the animation
when adaptive speed is checked, the animation speed depends on the amount of characters that move within the viewport